Mi Querida literally translates to "my mistress" in Spanish. These cigars had been on Carl's and my radar for years, and on our wishlist as a new addition to the shelves since January or even before. The Mi Querida enjoys a reputation among aficionados as a cigar for insiders. Everyone has had a Liga Privada. Make no mistake, they are top shelf cigars, but they are commonplace now. If you've spent time with a Mi Querida, you are a member of another tier of cigar enthusiast.
These are the darling blends of master blender Steve Saka, the former chief executive officer of Drew Estate Cigars, creator of the original Liga Privada blends, and now the creative mind behind the cigars of Dunbarton Tobacco & Trust.
Overcome with excitement at the arrival of these amazing new cigars to our humble shop, we couldn't wait to see how they would be received by our guys and gals. I asked one of our VIP's, Kevin George Berger, long time aficionado and well-respected member of the Tallchief Cigar Circle, to smoke one of each of the two Mi Querida lines and give us his thoughts. What came back were a few quotes I couldn't wait to share.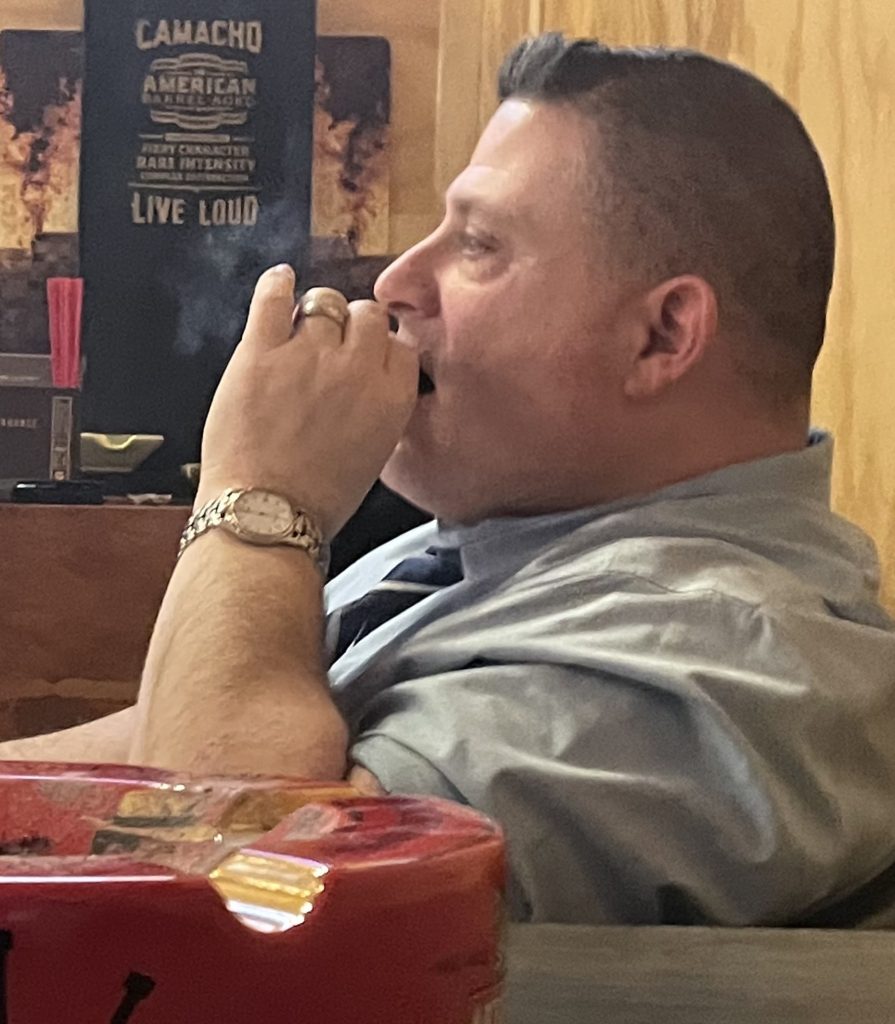 Before I get to Kevin's experience, here is the quick blend breakdown, according to Dunbarton T&T.
Mi Querida (blue label):
Wrapper: Connecticut Broadleaf
Binder: Nicaragua
Filler: Nicaragua
Flavor Profile: Full Bodied
Mi Querida Trique Traca (red label)
Wrapper: Connecticut Broadleaf
Binder: Nicaragua
Filler: Nicaragua
Flavor Profile: Extra Full Bodied
After sampling the original blue label blend, Kevin wrote to me saying that the experience of this cigar brought to mind "the spring of a man's life; The honey sweet innocence and discovery of new love; the journey of new experiences."
Wow! Well said Kev.
I couldn't wait to hear what thoughts would come out after smoking the much stronger and fuller bodied Triqui Traca (red label).
"The red label is the autumn of a man's life! Appreciating the rich spice and mystery life has to offer, and yet the sheer joy in the anticipation of a known bliss yet to come! The Triqui Traca is an older mistress. More discerning, more wise, more mysterious less playful, she takes her time and knows what she wants. Less sweet for sure but has a complex and satisfying array of delicate spice. She is confident in her femininity and realizes it's powers. Miss Red Label is a mistress for sure, but also, a remarkable woman worth spending time with!"
I challenge anyone reading this to translate the full experience of a cigar in a more beautiful and more relatable way that Kevin did here. Special thanks to our friend Kevin George Berger.
If you have yet to try Mi Querida, please come see us at the shop, as they are special cigars. And if you want to participate as my next blend review interviewee, I would love to talk to you! Hit me up, and as always…
Keep coming back!
-DP