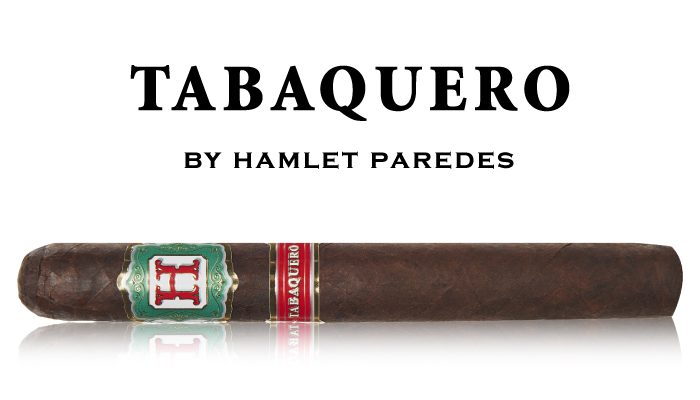 Strength: 4 / 5
Size: 5 x 50 Robusto
Origin: Nicaragua
MSRP: $194.00/box of 20
Our Price: $154.88/box of 20
Wrapper: San Andres
It is hard to find a cigar brand with a portfolio as vast and wide-ranging as Rocky Patel Cigars. Since their beginning in 1996 as Indian Tabac Cigar Co., Rocky has put an emphasis on fresh ideas, new fuller blends, and bold packaging. These ideas carried through to 2003 when the decision was made to change the name of the company to Rocky Patel Cigars, centering the brand on Rocky himself.
Then, in 2015 a match made in the stars came to fruition. Hamlet Paredes, widely considered one of if not the greatest master roller Cuba had ever seen, left Cuba in 2015 when the embargo was eased. Rocky immediately brought Hamlet into his cigar family. This cigar, the Rocky Patel Hamlet Tabaquero is a result of that relationship.
This cigar has everything I look for in an after-dinner smoke. It's full, rich smoke leaves nothing to be desired. It has strength and spice, and I find notes of earth, dark cocoa, and coffee. The San Andres wrapper is a staple of many of Rocky's darker blends, and it is used to full effect in this cigar.
Stop by the shop to try one, or click here to buy a box! And as a special gift for checking out this blog, use the coupon code ROCKY10 at checkout for an additional 10 percent off any Rocky Patel products.
Keep coming back! -DP