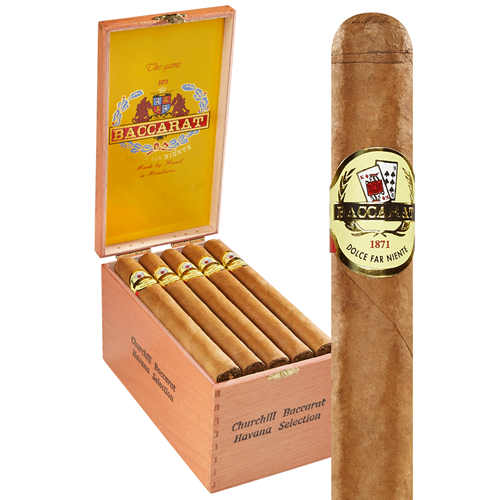 Strength: 1 /  5
Size: 6 x 52
Origin: Honduras
Price (local): $4.50
Wrapper: Connecticut Shade
Now, a Baccarat is not something I'd ever smoke. But that is not because it's a bad cigar. It's important to identify that the Baccarat is not a traditional cigar: it has what is referred to as a sweet tip. Not overbearingly sweet like a Fat Bottom Betty, but there is some sugar you can taste. It's also made with a very mild tobacco, so you get next to no harshness from the Honduran tobacco blend these are made with. I don't have much time today, but if you are looking for a "starter" cigar as a newbie, this is 100% the place to start. It makes an excellent gift for someone looking to get into the hobby, and if you want something very unaggressive and harmless, then this is the cigar for you. It's the most mild blend on the market, and it tastes sweet, so it's good for after a heavy meal or after a few drinks. You will love this cigar if you have minimal experience smoking and don't want to go straight for something that is just pure tobacco. Try this if you're looking to get into the hobby, or buying some cigars for a night out and have a few non-smokers in tow. You'll be glad you did.
Happy smoking! CB