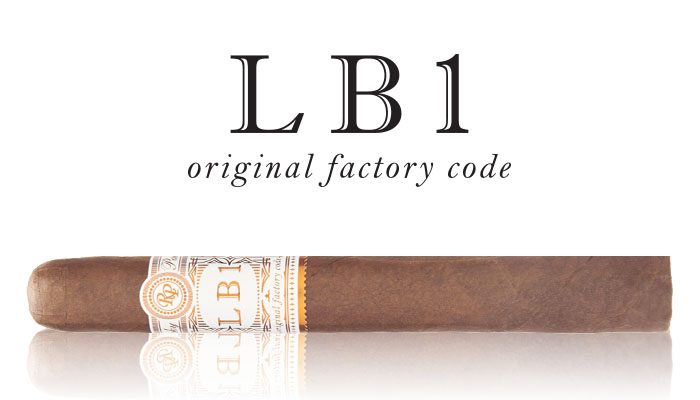 Cigar Name: Rocky Patel LB1
Company Website: https://www.rockypatel.com/
Strength: 3/5
Vitola: Toro (6.25 x 52)
Origin: Honduras
MSRP: $11.00 Our Price: $9.25
Wrapper: Nicaragua
The LB1 has a wonderful wrapper. The shade of this cigar wrapper just screams "classic." Sometimes I think Maduro wrappers look really intimidating or just comically dark, but this is a cigar you could hand to anyone and instantly, they would think that this is how a cigar should look. And the Toro vitola is the obvious choice to complete that feeling.
The smoke and flavor from this cigar can be best described as toasty. This cigar profiles as a perfect medium-body cigar; not too heavy, and certainly not light, with just enough kick to give mild cigar smokers the notice that this one is a step up from what they are typically used to. On top of the toast, there are notes of coffee laced throughout this cigar, with some slight earthiness, but not too much. The toasty smoke is one of my favorite types of smoke; the nice, moderate strength combined with the aromatic smoke that you can taste on the inhale creates a really nice flavor that is enjoyable when it comes in a medium body. Nothing about this cigar was overpowering at any point in the experience, and a great draw provided lots of flavorful and billowing smoke. I really have grown to like this one.
The burn from this cigar was even and measured throughout and it did not require touching up or maintenance after the initial light. This cigar was well-built and did not give any hint of poor construction at any point; there was no threat of unraveling or uneven burning or anything of that sort. All in all, the LB1 is a wonderful cigar that is offered in so many different sizes that it is suitable for anyone of any experience level. It's a perfect medium body with no excessive spice or kick to it, making it an enjoyable smoke for anyone who comes across this one. I'd recommend giving it a try.
This Cigar is an in-store-only exclusive, so hurry in while we've still got 'em. And don't forget that our entire selection of Rocky Patel cigars now listed online is available to you at an additional 10% off if you use the coupon code ROCKY10 at checkout!
Happy smoking!
CB