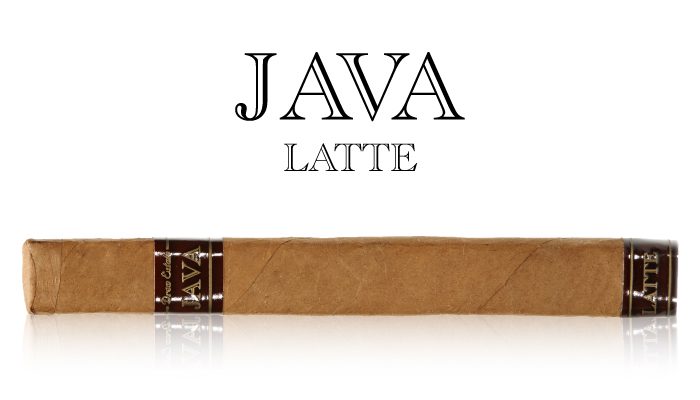 Rocky Patel's infused line, made in partnership with Drew Estate.
Every now and then I do get the urge to try something that is flavored, because (not to toot my own horn) I smoke so many good cigars that I need something just for the palate cleanse before getting back into the money sticks. I am a guy who loves his coffee, so if I am going to try something infused, there are a number of coffee flavored cigars on the market that use premium tobaccos. Tabak by Drew Estate comes to mind. But in my experience working in cigars shops in Western New York for a decade now, Java has consistently been the most popular in the coffee category.
I am a maduro guy, so I tried the Java Maduro first. This cigar is very sweet and has strong notes of mocha with a bit of coffee to it. in a blind tasting, I might call this a chocolate cigar before I would call it a coffee cigar. Great as a dessert smoke. I know that the Mint variety also has many fans, though I couldn't bring myself to try it…yet.

The 'Latte' was next, which is the variation with the Connecticut Shade wrapper, and I loved every bit of it. It was mellow, smooth, buttery and creamy and it really helped you not only taste the natural coffee flavor of the cigar, but it also helped add to it a little bit. I loved the Java Latte for a gimmicky break from my usual smokes. It's nothing I'd have every day, but I'd be lying if I said it wasn't a great dessert cigar like it's cousin, the Java Mint. I'd try it if flavored smokes are your thing, or if you're bored with your current selection.

Don't forget that all Rocky Patel cigars, and that includes Java, which was made by Rocky Patel in partnership with the infused cigar giant Drew Estate, are still available to you at an additional 10% off of our already low prices. Just make sure you use the coupon code ROCKY10 at checkout!
Keep coming back! -DP & CB